About ROPS & Cab Engineering, LLC
ROPS & Cab Engineering, LLC in Wausau. WI USA, is a product design firm that specializes in Rollover Protective Structures (ROPS), Falling Object Protective Structures (FOPS), and Operator Protective Structures, (OPS, OPG, FOG), which are generally a legal requirement for off-road equipment with a seated operator. Our Team, which includes a Registered Professional Engineer, creates ergonomic and cost-effective custom designs, and performs the relevant testing in our in-house test lab, (Cold or Ambient temperature). We then work with client and/or the client's preferred manufacturer to assure execution of the design.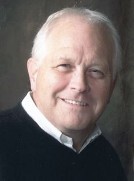 Thank you for your interest. For questions or comments, please use the information below. We look forward to hearing from you soon.